Divorce Lawyer in Delhi
TopDivorceLawyer is a distinguished and highly acclaimed legal firm specializing in providing exceptional divorce law services in Delhi. With an impeccable track record, this firm stands as the epitome of professionalism, dedication, and expertise in navigating through the intricacies of family law matters. As a prominent divorce lawyer in Delhi, TopDivorceLawyer possesses an unparalleled understanding of local legislation and regulations concerning divorce cases. Our team comprises seasoned attorneys who bring forth extensive experience to strategically handle even the most complex divorces with utmost sensitivity and efficiency. From initiating proceedings to negotiating settlements or representing clients during trials, these lawyers exhibit an unwavering commitment to safeguarding our client's interests while ensuring a fair resolution for all parties involved. By upholding the highest ethical standards coupled with our comprehensive knowledge of matrimonial laws, TopDivorceLawyer undoubtedly emerges as an indispensable resource for anyone seeking expert guidance and representation in dealing with divorce-related issues within the bustling cityscape of Delhi. So contact us today for the best Divorce Lawyer in Delhi.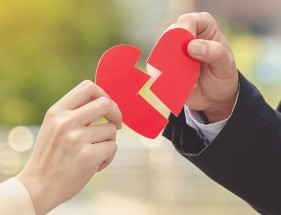 Mutual Consent
Clients Divorce by Mutual Consent is the simplest and easiest way of dissolving marriage
Both Parties ie Husband and Wife have to reach to Mutual understanding and agreement regarding terms and conditions for Divorce. On the basis of settlement and agreement, petition for Mutual Consent is drafted. Under Hindu Marriages, such Petition is filed under section 13 B of the Hindu Marriage Act. Under Christian Marriages, section 10 A of the Indian Divorce Act. Under secular or civil marriages, section 28 of the Special Marriage Act.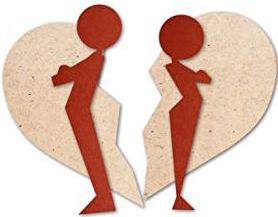 Contested Divorce
Contested Divorce implies party desirous of divorce approach the family Court/Civil Court for the dissolution of marriage
There are different laws dealing with contested divorce for different section of the Society. Hindu Marriage Act,1955 provides ground for divorce for Hindus which includes Sikh, Jain and Budh religion. Indian Divorce Act,1869, provides grounds for divorce for Christian. Special Marriage Act provides grounds for divorce for people married under civil law and whose marriages are registered under Special Marriage Act,1954.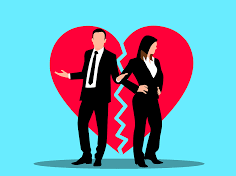 Annulment
A petition for the annulment of marriage is moved on certain grounds specified in various matrimonial laws
Once a petitioner is successful in proving its case, marriage is declared null and void. Resultantly, the court considers that the marriage has not taken place at all and the tag of the 'Divorcee' is not attached. Annulment of marriage is very important in the scheme of matrimonial laws as there is no point in carrying the burden of divorce in cases where marriage has been solemnized on the strength of fraud or where the marriage is solemnized despite the fact that the responding spouse was already married.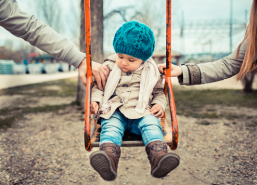 Child Custody
In divorce proceedings, the most complex and emotionally drenching issue is that of child custody
Children, young and at times infant have to bear the pain for no fault of theirs. Due to the extreme emotional attachment, both parents want to keep the custody of the children. In Indian set-up, such question is decided by the court of Guardian and Wards. Welfare of the children is the paramount consideration before the Court while deciding the question as to who is entitled to have the custody of children.
---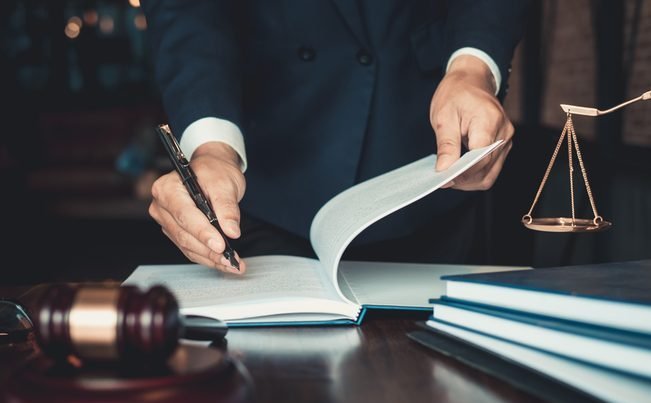 Divorce under Hindu Marriage Act 1955
We undertake all kinds of litigation pertaining to the divorce. In India, there are various Laws which govern the principle of Divorce like Hindu Marriage Act-1955, Special Marriage Act-1956, Indian Divorce Act, Christian Marriage Act, etc. These laws basically deals with various aspects of divorce and most importantly laid down the grounds on which divorce can be sought by the spouses against each other.
We help you to consult and hire the best Supreme Court & High Court Divorce And Alimony lawyers Delhi NCR. Use filters to narrow your search and find the best advocate in Delhi, Noida & Ghaziabad, whether its a family dispute or divorce lawyer.
---
Get in touch Please fill in the form and we will discuss your requirements
We value your enquiry, and will make every effort to connect with you asap.
Benefits of Hiring a Divorce Lawyer in Delhi
When it comes to navigating the complexities of divorce proceedings, individuals in Delhi can greatly benefit from hiring TopDivorceLawyer. The Benefits of Hiring a Divorce Lawyer in Delhi are manifold. Firstly, these experienced legal professionals possess a deep understanding of the local family laws and regulations specific to Delhi, ensuring that clients receive expert guidance tailored to our unique circumstances. This knowledge encompasses not only the legal requirements for filing divorce petitions but also an extensive comprehension of property division, child custody rights, alimony claims, and other crucial aspects related to divorce settlements. Additionally, engaging TopDivorceLawyer grants individuals access to a comprehensive network of resources such as forensic accountants and private investigators who can be instrumental in building robust cases or uncovering hidden assets during complex divorces involving high-net-worth couples with our divorce lawyer in Delhi. Furthermore, these lawyers offer invaluable emotional support during what is often an emotionally charged process by providing objective advice while helping clients navigate through difficult decisions with empathy and compassion. Overall, availing oneself of the services offered by TopDivorceLawyer ensures professionalism paired with personalized attention throughout every step of the divorce journey in Delhi.